Promote your business and grow with Construo Ads.
With only a few simple steps, you can run your ads across our network and reach our fast growing community of highly engaged construction industry professionals and decision makers.
Stay in control of your ads budget and pay for results, like when your ad has been seen. Get started with a Free credit.
Get started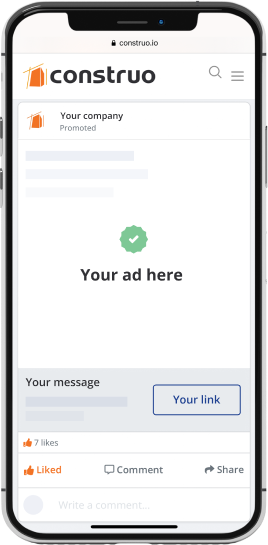 INCREASE WEBSITE VISITS

DRIVE MORE SALES

GET MORE LEADS
---
We are giving you in Free Ad Credit to help you get started.
This offer is available only to new Construo advertisers and cannot be used in conjunction with other promotions.
Click 'Get started' to activate your ads manager and redeem your of ads credit.
Get started